More of Your Best Clients
.
We help attorneys and law firms increase their revenue and grow their legal practice through ROI focused digital marketing strategies and services
.
More visibility on search engines

.

Increase new client leads and calls

.

Reduce cost per client acquisition

.

Improve & track your marketing ROI

.

Outperform your competitors and dominate your market

.
More Clicks
.

More Clients

.

More Revenue

.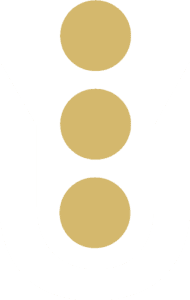 We make the phone ring so you can focus on what you're best at, running your legal practice
.
Our sole mission is to provide your legal practice with more of the clients you want.
At Attorney Sluice, we are not all things to all businesses. We offer a specific set of digital marketing services to attorneys and law firms. We know exactly what it takes to get attorneys new clients, and that's precisely what we offer.
We are committed to providing our clients the highest return on their investment. Attorneys hire us to increase their revenue and grow their legal practice, that is the ultimate measure of our success.
For digital marketing to be effective, you need multiple elements to work together.
That's where our proven process comes in, developed for attorneys and law firms over the past 10 years. We've tested and perfected our process, and proven that we can replicate its success for attorneys in different markets across the U.S.
Digital marketing for your legal practice does not need to be complicated or overly expensive, and when done correctly it should bring in new clients and leave you with a substantial return on your investment.
Our process takes one-off service models and offerings like PPC, SEO, Web Design, Content Marketing, CRO and more and creates one simple, seamless path to growth and profitability for your legal practice. It provides you with a clear strategy and results, not confusion and wasted marketing dollars.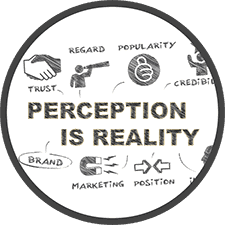 Branding & Content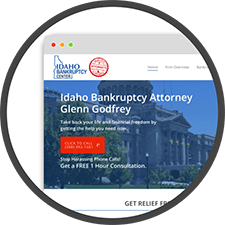 Your Website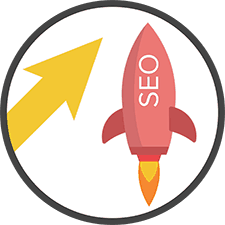 Getting Found by Prospective Clients
Conversion Optimization
Why Choose Attorney Sluice?
Retention Through Results, Not Contracts.
We take pride in producing real results for our clients. We believe our work speaks for itself and we want to prove it to you. It's how we've managed to maintain over 90% of our clients year after year. We want to become partners and build relationships with our clients, not lock them into a contract that only benefits us.
We're dedicated to helping you achieve top search engine rankings so that your law firm gets more clients. And while top search engine rankings are great, increasing your bottom line is our main objective. Attorneys hire us to increase their revenue and grow their legal practice. That is the ultimate measure of our success.
Real Client Results
Stacey Romberg, Attorney at Law – Stacey Romberg is an attorney in Seattle, Washington. Her law firm focuses in the areas of Probate, Estate Planning and Business Law.
We built Stacey's website and helped her obtain top search engine rankings in both Maps and organic results for the highly competitive keywords "probate attorney Seattle", "estate planning attorney Seattle", "business lawyer Seattle" and many others, which bring her new clients month after month.
Confirm
Check

Results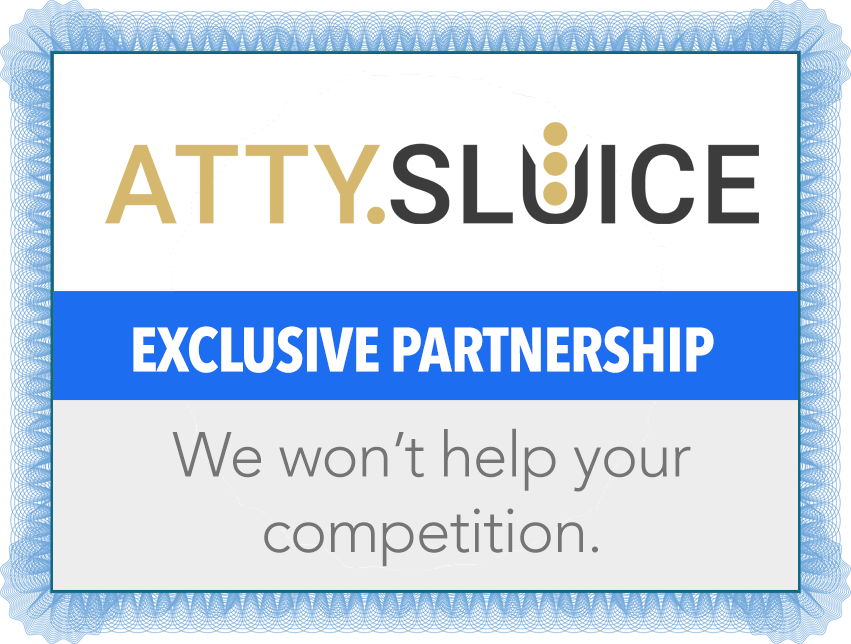 We Won't Help Your Competitors.
We only take one client per market and geographic area. Period.
We are not a "big box" marketing company and we're proud of that fact. We're all about building long-term partnerships with our clients. A big part of that relationship is never helping your competition.
We want you, and you alone to dominate your market.
See what our clients have to say…
""They built my website and started doing the marketing and before long, I'd say within weeks to a month I had more phone calls than I knew what to do with. I've got appointments coming left and right. Easily the investment that I'm making is paying for itself 5 or 6 times over. It has been worth every penny."

Glenn Godfrey

Attorney
A Few of the Law Firms We've Helped
Survey Reveals How People are Researching Legal Problems Online and How They are Finding and Selecting Attorneys in…
Ready to Start Growing Your Legal Practice?
Request a Consultation
No high pressure sales (we hate that too), and no confusing reports or industry jargon. Just straight talk about how we can start getting you more of the clients you want.
Get more visibility on search engines.

Convert more website visitors to clients.

Reduce cost per client acquisition.

Dramatically improve & track your marketing ROI.

Outperform your competition and dominate your market.
*Your privacy is very important to us. We will only use your information to contact you back, we will NEVER sell or distribute your information.