Outrank Your Competitors and Increase New Client Acquisition
Lawyer Search Engine Optimization in 2022
A Guide for Attorneys and Law Firms
In this post, we present the 5 key elements which we've found work for getting attorneys and law firms top rankings on search engines like Google and Bing. It contains actionable information that you can put into place immediately to start getting more of the clients you want for your legal practice or law firm.
Why is SEO Important for Your Law Firm or Legal Practice?
When someone searches for a keyword like "lawyers [your city]" which law firms and attorneys are appearing? SEO has a direct impact on the results those people are seeing. SEO improves your organic search engine rankings, which makes it more likely that potential clients will find your website first, and ultimately convert into paying clients.
It's no secret that Google is the go-to place when searching for answers. Studies have also shown that an overwhelming number of people are using Google when searching for legal services.
Some of the numbers found include:
96% of people seeking legal advice use a search engine
74% of consumers visit a law firm's website to take action
62% of legal searches are non-branded (i.e. generic: Houston divorce attorney)
Around 70% of people seeking legal advice only contact one attorney
How You Can Grow Your Law Firm with SEO
SEO can help build and grow your legal practice or law firm in multiple ways. First, you're connecting directly with potential clients as they are actively searching for your legal services. Second, getting your website placed in top spots on search engines like Google, Yahoo, and Bing can provide "instant credibility" in the eyes of your prospective clients. This can help increase your conversion rates significantly (the number of prospects that end up hiring you).
And while many people will say "everybody already knows this," what we've found is that very few attorneys and law firms are actually capitalizing on it. So that means even if you're a solo practice attorney, you can absolutely compete online (with even the biggest law firms) and win.
If you want to attract new clients to your law firm or legal practice, SEO is one of the most effective ways of doing so.
Creating an SEO Strategy for Your Law Firm
Having a comprehensive online marketing strategy for your law firm is one of the best ways to start getting more leads and more clients. First, SEO should be a long-term strategy. It's not a "get-rich-quick" scheme. That said, SEO can absolutely have a noticeable impact within three to six months of action being taken, and many of those actions can have an impact that lasts for months, or even years.
The end goal of your SEO strategy should be the creation of a long-term lead generating machine. Your web address (URL), website, content, and SEO rankings become a tangible asset to your legal practice. Just like any other business investment. That is the best way to think about your SEO strategy.
The first step in any SEO strategy should be the consideration of your content. Content is anything that is going to be on your website, include practice area pages, blogs, videos, images, etc.
Why is Content Important for Law Firm SEO?
Quality content should be a part of any law firm's SEO strategy. In fact, for an SEO campaign to be successful, it's critical to create great content for your law firm's website. When done correctly, content can rocket a law firm to the top of search engine rankings. This is because users visit websites for the content, so if the information presented on your website is useful, accurate, and serves a purpose, then it provides value to your potential clients, which in turn provides value to search engines like Google. Google wants to give the very best results to a searcher so that they'll come back and keep using their service.
That means, in order for your SEO efforts to succeed, you must first have content which is beneficial to searchers. You simply cannot obtain high search engine rankings without first creating targeted, high quality content.
So how do you make sure your content is high-quality? Google actually helps us with that answer, which you can read about here: How to Optimize Your Content According to Google. By creating targeted, high quality content using these elements as a blueprint, you will maximize the potential success of your law firm's SEO campaign.
Your law firm's content strategy should be keyword researched and include things like practice area content pages, local area target pages and possibly a blog. It's also important that you format your content correctly to maximize its search engine ranking potential.
Minimize Practice Areas
People searching for legal services online tend to want to work with a "specialist" and Google knows this. When a website is completely branded for a specific practice area and all of the content matches that practice area it does two positive things.
First, it can give you an advantage in your search engine optimization efforts compared to other attorney websites with multiple practice areas. Second, it gives you an advantage in the mind of your potential clients when compared to a competitor's website with multiple practice areas because you tend to look more like an "expert" or "specialist" without ever having to say so.
On-page SEO (also called on-site SEO) refers to optimizing both the content and HTML source code of pages on your law firm's website. You don't need to have a deep technical understanding of these concepts, but it is important to grasp the basic idea because on-page SEO does have a significant effect on your search engine rankings.
Beyond helping search engines determine what content is on a web page, proper on-site SEO also helps users quickly and clearly understand what a page is about and whether it is relevant to their search query. Good on-site SEO helps search engines understand what value a searcher would get if they visited a page so that they can reliably serve high-quality content about a particular search query (keyword).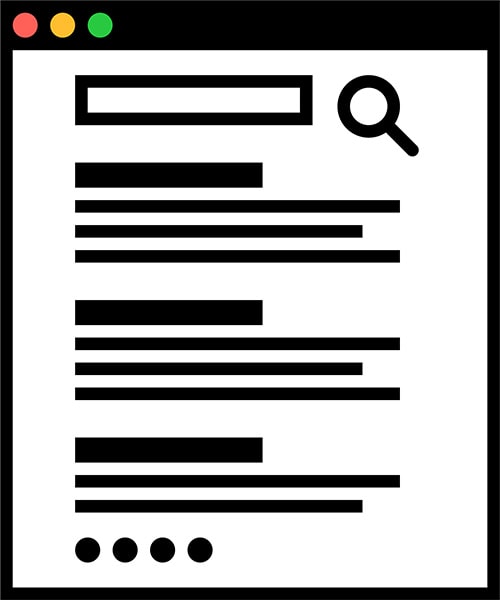 Elements of On-Page SEO
Meta Descriptions
Search engines show your website's meta description in search results more frequently when the searched-for phrase is within the description, so optimizing the meta description is a simple and import thing that can be done to improve your SEO.
Title tags
One of Google's more important ranking factors is the "title tag" of each of your website's pages. Put your most important target phrases first and include your geographic service area.

Image Alt Tags
Since search engines cannot tell what the pictures with your content are of, an alt tag tells a search engine what the image is. Applying alt tags to images can positively impact a law firm's search engine rankings, especially for local (Google Maps) SEO.
H1 Tags
The headings in your content are also important to your SEO. Heading tags help in the organization of your content and make it easier for people to read. Therefore, search engines like Google put more weight in the words used in these tags. They should contain target keywords, but only where it makes sense so that your headings read naturally.
Internal Linking
By including keywords in the text of your website's links, it helps search engines understand the subject matter of the pages to which the links connect. For example, if a sentence on your website reads "learn more about our experienced Chicago DUI lawyers" you should link it to your "about us" page. But, instead of linking the words "learn more" you should instead link the words "experienced Chicago DUI lawyers" so that search engines like Google know what the page to which you're linking is about.
Backlinks are links on one website that, when clicked, take the user to another website. Backlinks are especially valuable for SEO because they represent a "vote of confidence" from one site to another. Backlinks to your law firm's website act as a signal to search engines that other people find your content valuable. If multiple websites link to a page on your website, search engines are more likely to deliver that page as a result in their search results pages (SERPs).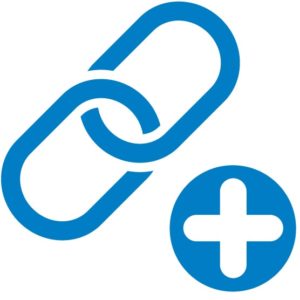 Fundamental to Google's ranking algorithm is the notion that the more websites that link to your website, the more important your website is as a resource on the web. This is why earning backlinks is one of the most import things law firms and attorneys can do to increase your search engine rankings.
Quality Backlinks vs. Total Quantity of Backlinks
It's important to understand that not all links are created equal. A good, relevant, authoritative backlink can be worth as much as 1,000 low quality, non-relevant backlinks.
Backlink quality can be determined by two main factors: 
Domain Authority
Domain authority is for the most part a calculation of the number of quality backlinks a website has. You can use free tools like Moz's Site Explorer or paid tools like Ahrefs to check the domain authority of your site, your competitor's sites, and any websites that your considering getting a backlink from. Although domain authority is calculated in different ways by different tools, in general, the higher a website's domain authority, the more desirable it would be to get a backlink from them.
Relevance
When seeking out backlinks, keep in mind that it's best to get backlinks from websites that are closely related to yours in subject matter. For example, getting a backlink from a website about cats wouldn't be as valuable as getting a backlink from another law firm's blog.
How to Build Backlinks for Your Law Firm
There are a variety of ways for you to build backlinks to your website. You can list your website on directories, exchange links with other attorneys (whom you are not in direct competition), guest blog posts, set up accounts on social media sites like Twitter, Facebook and YouTube, participate in networking sites like LinkedIn, and publish content to press release and article sites.
Building Backlinks with Legal Directories
The first step to building backlinks for your law firm's website should be creating free listings in authoritative directory sites like Avvo and Justia. Many of these sites require that you prove your Bar status, which can give your website more authority when receiving a backlink from them.
Below are 10 of the top FREE legal directories where you can register a profile and receive a backlink. Click the name of the directory to be taken to their sign up page. 
Link Outreach and Guest Blogging
Just a handful of the right backlinks can massively improve the rankings of your law firm. Because Google gives so much weight to authority, by building a white hat backlink that passes on a ton of authority to your site, your rankings for pages on your entire domain can increase dramatically. That's why it is worth the time and effort to reach out to other website owners in order to create quality backlinks.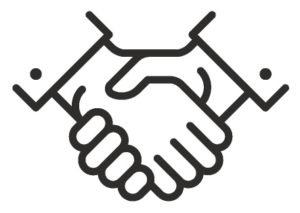 One of the best ways to do link outreach is through guest blogging. This involves creating a valuable piece of content for another website, for example another attorney or law firm that practices the same area of law, but in a different city or state, or a local law firm in a complementing practice area. In exchange for the content, you receive a link back to your website either located within the content itself, or possibly in an author "bio box" at the beginning or end of the blog post.
4. Local SEO for Law Firms
Focusing on local search engine optimization is an incredibly effective way to market your legal practice or law firm. It's one of the most effective ways for lawyers and law firms to promote their services to potential clients at the exact moment they're searching for and in need of your services.
According to Google, around half of all searches have "local intent." Google understands that when someone is searching for legal services, they generally want to see attorneys and law firms in their local area. There are two main things you can do to increase your law firm's local search presence. First, optimize your Google Business listing, and second, create location-based content pages.
Your Google Business Listing
Previously known as Google Local, then Google+ Local, then Google My Business (GMB) and now simply Google Business is, as the name suggests, your business' profile on Google. Therefore, your Google Business listing is critical to creating and managing your law firm's local presence on Google. It feeds data to Google Maps and to the local "3-pack" on search results pages.
Research by Google shows that 76% of people who conduct a local search contact a business within 24 hours, and 28% of those searches result in a purchase of a service. A study by Search Engine Watch found that 68% of searchers prefer the local 3-Pack, 27% prefer the organic results below the 3-Pack, and only 10% trust paid search results.
Law firms who are ranked highly within the Local "3-pack" get more phone calls and increased client acquisition.
Factors for Showing in the Local 3-Pack
Physical Location
One of the biggest factors for showing in the local 3-pack is of course the physical location of your law firm's office(s). If you have multiple offices, it is extremely important that you create a Google Business listing for each one of your offices individually. You may even want to consider having a satellite office in suburban towns around you for which you want to rank for.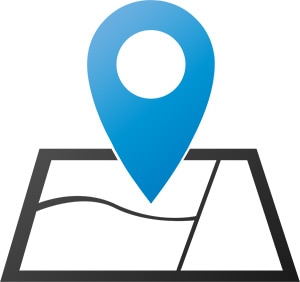 Citations
A local citation is any mention of your business on the web; it is any combination of your company name, phone number, address, zip code, and website address. Citations in SEO are a key factor in improving your local search results. Make sure your law firm's information appears consistently across the web. This includes legal directory listings, social networking sites, professional organization profiles, and local business directories.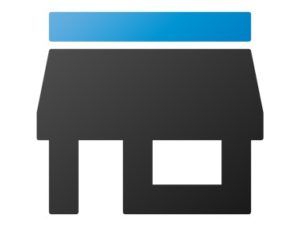 Domain Authority
As discussed in the backlink section above, domain authority is also important for rankings in the local 3-pack. By building quality backlinks to your website and increasing your domain authority, you'll increase your ability to rank in the local 3-pack.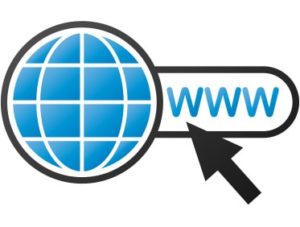 Reviews
Local reviews are important to your local SEO and rankings for two reasons. The first is that having positive reviews helps with your ability to convert a searcher into a client. If you have zero reviews, or worse, just a few bad reviews, you'll likely not even get a second look from a potential client.
Second, the words used in the reviews you receive carry weight with Google's ranking algorithm.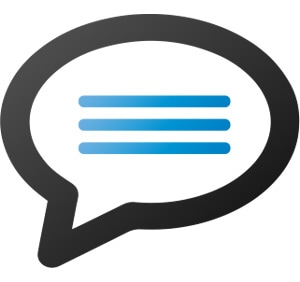 It's difficult to get fake reviews (and not something you want to engage in) because Google has tools to root this type of behavior out. You never want to "keyword stuff" reviews but asking clients to be as specific or detailed in their reviews (without compromising their privacy of course) can help your local rankings.
Example: "The Johnson Law Firm helped me with an estate plan and the drafting of my will. I was very happy with their legal services and would highly recommend them."
Geographic Service Area Pages
While most of your content will be general and focused on your prospective clients and how you can solve their legal problems, it's also important to have some pages that also focus on the communities you serve.
Your local content pages should contain information about and be optimized for any additional locations you serve. You can learn more about creating these geographic service area pages, along with other content for your law firm's website in our post here.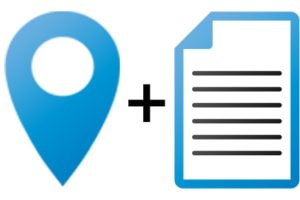 5. Analyze Your SEO Campaign and Track Results
Like many other things, when it comes to search engine optimization, tracking your results is critical to success. If you can't measure it, you can't improve it. Luckily, tracking progress and results is simple to do using just a few tools (many of which are free).
While keyword rankings are a good measure of an SEO campaign, reporting solely on keywords doesn't paint a full picture. Going beyond keyword rankings allows you to measure what's truly important. Your return on investment (ROI).
You want to be able to measure how organic search traffic brings revenue and profit to your legal practice or law firm.
When tracking your SEO results, there are 3 key metrics to focus on:
Keyword rankings to see if you're moving in the right direction over time.
Website traffic from search engines.
Website conversions (phone calls and contact form submissions) from the search engine traffic.
Google Analytics
Google Analytics is one of the best tools for measuring the effectiveness of an SEO campaign, and best of all, it's free. It is best used for seeing how much website traffic you received from search engines (among other sources) as well as tracking conversions. That said, it also offers a ton of additional data which can seem overwhelming if you don't know where to look.
Finding Website Traffic from Search Engines Report
In Google Analytics, go to "Acquisition" > "All Traffic" > "Source/Medium." Here you'll be able to see how much traffic your website got, and from what source.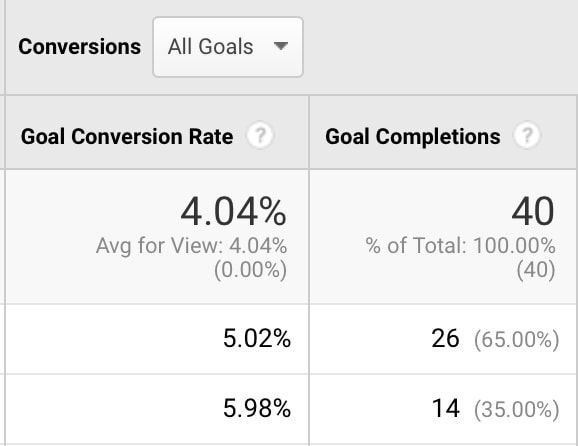 Google Webmaster Tools
You can also get data regarding the performance of your SEO campaign from another free Google tool called Search Console.
Setting up Google Search Console is simple, free, and can provide you with great data regarding your website's search performance. Simply go to Google Search Console, sign in with your Google credentials and click add a site. Then you'll be provided with several options to verify that you own or manage the site.
From there, you can pull a report called "search queries" which will give you data on what keywords your website has been showing for within Google's search engine results pages (SERPs).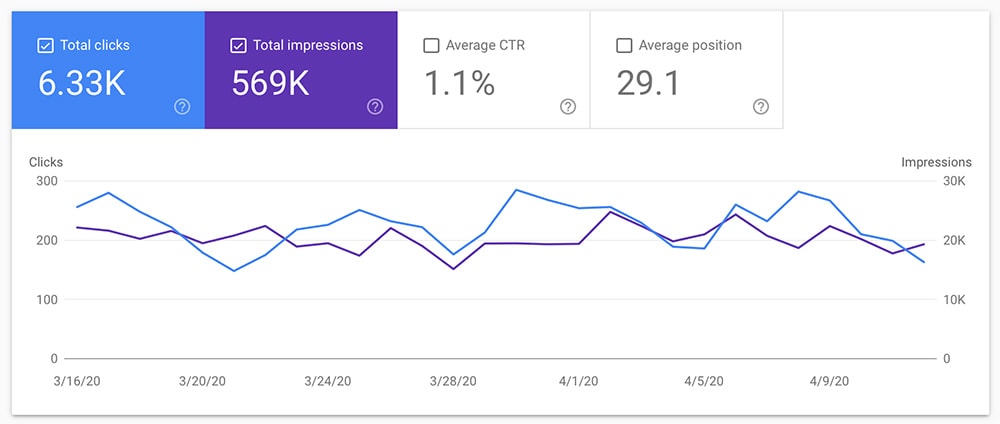 Paid Search Engine Optimization Tools
Paid tools like Ahrefs and SEMrush allow you to track your keyword rankings simply on a user-friendly dashboard. They also offer additional tools for tracking and improving your law firm's SEO results such as backlink audits, keyword research tools, site auditor and more.
There is still a ton of opportunity for attorneys and law firms to grow their legal practice with SEO in 2020, and it doesn't have to be painstaking or overly expensive. If you follow the fundamentals listed in this guide, you'll be well ahead of the vast majority of other law firms.
We hope you've found this information helpful, but also empowering. You can absolutely still win online, the gold rush has only just begun. Take action today to start leveraging the power of search engine optimization for your law firm and start getting more of the clients you want!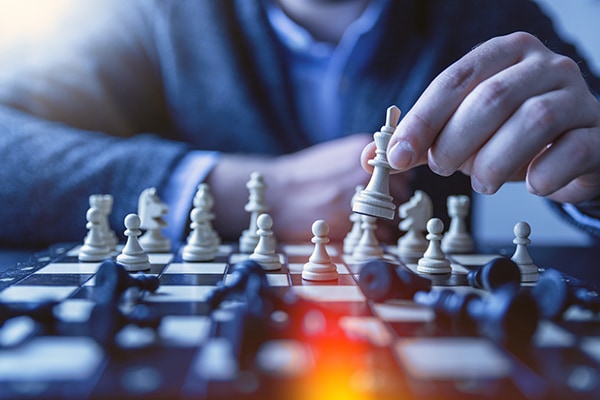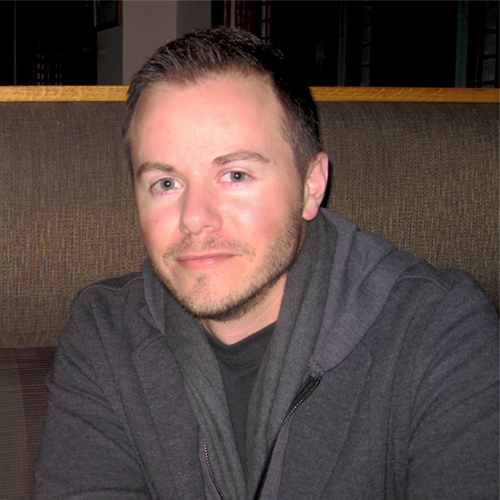 About the Author
Chris is a digital marketing consultant and has been helping attorneys and law firms grow their revenue and scale their legal practices for the past 12 years. His areas of expertise are in content marketing, search engine optimization (SEO), pay-per-click (PPC), and conversion rate optimization (CRO).