Getting more clients is a top priority for most attorneys and law firms. But in today's competitive market, it can be difficult to stand out and attract new business. One common misconception is that you need to spend a lot of money on marketing to get more clients.
And while your marketing budget is a factor, there are things you can do to maximize those marketing dollars to get even more new clients without having to increase your marketing budget.
Probably the single most significant thing an attorney can do to start getting more clients without spending more on marketing is to improve their client intake process.
The Importance of Your Law Firm's Intake Process
Your law firm's intake process is the foundation of your business. It's how you qualify leads and convert them into paying clients. It's essential that you understand the significance of your law firm's intake system. Every phone call, every email, and every point of contact can be the bridge to a new client. And how you manage these can make or break the deal.
If your intake process is inefficient or ineffective, you're leaving money on the table.
Three Keys to Improving Your Law Firm's Intake Process
Key 1: Never Let Your Calls Go to Voicemail
When a potential client calls your law firm, the first thing they should hear is a real live person.
Why?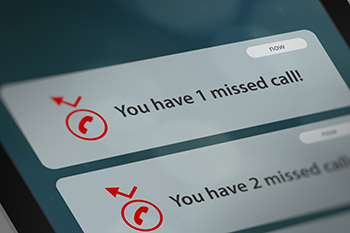 Because if your call goes to voicemail, there's a good chance that person will just hang up and call your competitor.
In fact, in our legal marketing research survey, we found that 63% people said if they called an attorney during business hours and nobody answered, they would immediately call the next attorney on the list.
So how do you make sure that your calls always go to a real person?
Here are a few tips:
Hire a receptionist to answer the phone during regular business hours.

Have your own staff answer the phone on a rotating basis.

Use an answering service. Full-time, after hours and/or on weekends (weekends are especially important for DUI defense attorneys).
BONUS TIP:
In the current world of rapid communication, it's inevitable that sometimes calls will go to voicemail. Through testing of various voicemail greetings, we discovered that only one specific greeting has a high success rate in compelling callers to leave their details.
The best voicemail greeting message is:
"Hi, this is Attorney [YOUR NAME]. I'm currently unable to answer the phone, but if you leave a detailed message with your name, phone number, and your situation, I'll return your call within five minutes."
While it might not always be feasible to return the call in that exact short window, this assurance creates an expectation of prompt follow-up in the caller's mind.
This statement, even if aspirational, tends to resonate more with potential clients, prompting them to share their information. It's always better to initially make an ambitious commitment and later manage expectations if needed. After all, having their contact details gives you a second chance to engage, rather than them simply hanging up and moving on to one of your competitors.
Key 2: Respond to All Leads Within 10 Minutes
More often than not, people will hire the first attorney that they talk to directly.
That means that if you can be the first person to respond to your leads, you're halfway to getting their business.
But what we've found is that most law firms are slow to respond to leads.
In fact, a recent study found that the average law firm takes 3 days to respond to a lead. 3 days!
That's way too long.
If you want to increase your law firm's revenue, you need to respond to leads within 10 minutes, and ideally within five minutes.
Here are a few tips for responding to leads quickly:
Set up a system for tracking and responding to leads. CallRail and WhatConverts both work very well for this.

Use a CRM system to automate your lead management process.

Have a dedicated person or team of people responsible for responding to leads.
Key 3: Get Rid of Your Phone Tree
Phone trees, automated responses, and other such systems can be off-putting. While they may seem efficient, they are impersonal and often discourage potential clients.
Three reasons to get rid of your phone tree:
Phone trees are annoying. People hate having to press buttons and listen to instructions. They just want to talk to a real person.
Phone trees give a negative impression of your law firm. Phone trees make your law firm seem cold and impersonal. They also suggest that you're too busy to talk to your clients.
How to get rid of your phone tree:
The bonus here is that not letting calls go to voicemail and getting rid of your phone tree involve the exact same steps.
Hire a receptionist to answer the phone during business hours.
Use a virtual receptionist service.
Have your own staff answer the phone on a rotating basis.
Law firms of all sizes can benefit from having a well-defined and efficient intake process. A good intake process is essential for ensuring that you have a steady pipeline of new business.
Six Steps to Take to Improve Your Law Firm's Intake Process:
Assess your current intake process. The first step is to identify the areas where your current intake process can be improved. This can be done by tracking key metrics, such as the number of leads generated, the number of consultations scheduled, and the number of new clients retained. You can also survey your clients and staff to get their feedback on the intake process.
Make a plan. Once you have identified the areas where your intake process can be improved, you need to develop a plan for making the necessary changes. This plan should include specific goals, timelines, and resources.
Implement your plan. Start by implementing the changes that will have the biggest impact on your intake process. You can then gradually implement other changes as needed.
Train your staff. Make sure that all of your staff members are trained on the new intake process. This includes training on how to handle leads, answer phone calls, and schedule consultations.
Get feedback from your clients. Once you have implemented the new intake process, it is important to get feedback from your clients about their experience. This feedback can be used to make further improvements to the process.
Track your results. Monitor the key metrics that you identified in step 1 to track the progress of your new intake process. This will help you to identify any areas where the process needs to be adjusted.
By following these six steps, you can improve your law firm's intake process and generate more new business.
Conclusion
Improving your law firm's intake process is one of the best things you can do to increase your revenue and grow your legal practice.
By following the three keys above, you can significantly increase the volume of new clients you're getting without spending more money on marketing.
Remember, the goal of your intake process is to qualify and convert leads into clients. By making your intake process as efficient and effective as possible, you can save time and money, and ultimately generate more revenue for your firm.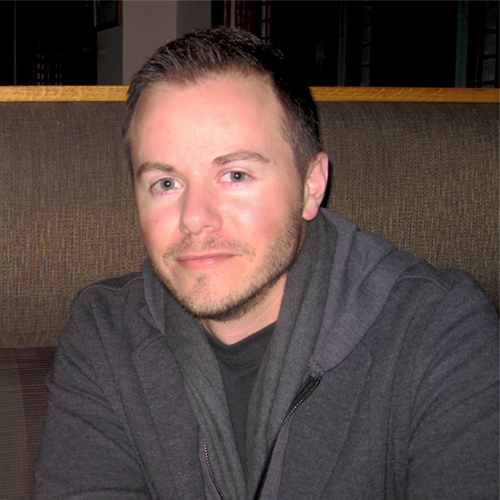 About the Author
Chris is a legal marketing consultant who has been helping attorneys and law firms grow their revenue and scale their legal practices for the past 13 years. His areas of expertise are in content marketing, search engine optimization (SEO), pay-per-click (PPC), digital branding, and conversion rate optimization (CRO).
Ready to Start Growing Your Law Firm, or Have a Question About Your Current Intake Process?
Reach Out, We're Happy to Help
No high pressure sales (we hate that too), and no confusing reports or industry jargon. Just straight talk about how we can help you get more of your best clients.
Dramatically improve & track your marketing ROI.

Increase client acquisition rate & quality.

Reduce cost per client acquisition.

Outperform your competition and dominate your market.
*Your privacy is very important to us. We will only use your information to contact you back, we will NEVER sell or distribute your information. This site is protected by reCAPTCHA and the Google Privacy Policy and Terms of Service apply.