Digital Marketing for Family Law Attorneys
.
We help family law practices increase their revenue and grow their client base through ROI focused digital marketing strategies and services
.
More visibility on search engines

.

Increase new client leads and calls

.

Reduce cost per client acquisition

.

Improve & track your marketing ROI

.

Outperform your competitors and dominate your market

.
More Clicks
.

More Clients

.

More Revenue

.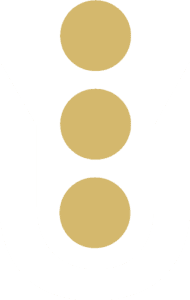 We make the phone ring so you can focus on what you're best at, running your family law practice
.
Family Law Digital Marketing refers to the utilization of digital tools and strategies to promote family law practices and legal services. In an increasingly digital world, this aspect of law practice cannot be overstated in importance. It goes beyond simple online presence, entailing a comprehensive and well-planned strategy to attract, engage, and retain clients.
The need for digital marketing in the family law sector arises from changing client behavior and expectations. More and more people are seeking legal services online, thus necessitating the adoption of effective digital marketing strategies to meet this demand.
The Landscape of Digital Marketing for Family Law
When it comes to the landscape of digital marketing for family law, current trends and statistics indicate a significant shift towards online platforms. In fact, in a recent survey we conducted, almost half (48%) of people said if they needed to hire an attorney, they would begin their search online.
Digital marketing can play a huge role in new client acquisition for family law practitioners. With the high online presence of potential clients, law firms are increasingly leveraging digital marketing to improve visibility, create engaging content, attract prospective clients, and build lasting business relationships.
Developing a Comprehensive Digital Marketing Strategy for Your Family Law Practice
Digital marketing is a powerful tool for growing your family law firm. It can help you reach a wider audience, establish your expertise, and attract more clients. However, to leverage digital marketing effectively, you need to understand its key components.
An effective Family Law Digital Marketing Strategy begins with understanding your target audience. This involves knowing who they are, what they want, and how they search for legal services online.
These are the "four pillars" of a complete family law digital marketing strategy:

Branding and Content
The first pillar of digital marketing for your family law firm is branding and a solid content strategy. Your brand represents your law firm's identity, values, and expertise. It's what sets you apart from other law firms and attracts potential clients. Your content strategy, on the other hand, involves creating and sharing valuable content that demonstrates your expertise, educates your audience, and answers their questions. Together, your branding and content strategy can help you establish a strong online presence and attract more potential clients.
Your Website
The second pillar is your website. Your website is often the first point of contact between your law firm and potential clients. Therefore, it needs to be professional, user-friendly, and informative. It should clearly communicate who you are, what services you offer, and how you can help potential clients. Moreover, your website should be optimized for search engines to increase your visibility online.
Rather than building a family law website for the sake of having one, attorneys should instead develop a clear purpose for their website and online presence. The goal should be to attract prospective clients and convert them into paying clients.
Visitors and Website Traffic
The third pillar is visitors and website traffic. The goal of digital marketing is not just to create an online presence but to attract visitors to your website and convert them into clients. This involves various strategies for family law attorneys including SEO, pay-per-click (ppc) advertising, Google LSA, social media marketing, and content marketing. By driving traffic to your website, you increase your chances of attracting more clients.
Conversion Rate Optimization
The fourth pillar is conversion rate optimization. This involves optimizing your website and marketing strategies to increase the percentage of website visitors who become clients. This can involve various strategies, including improving your website's user experience, creating compelling calls to action, and offering free resources or consultations.
Strategy Summary
Digital marketing for your family law firm involves more than just having a website or being present on social media. It requires a strategic approach that focuses on branding and content strategy, website optimization, driving website traffic, and conversion rate optimization. By focusing on these four key components, you can leverage digital marketing to grow your law firm more efficiently and effectively.
Additional Tips for Effective Family Law Digital Marketing
Here are some practical tips for effective digital marketing:
Engaging with the audience through social media: Use social media platforms to engage with your audience, answer their queries, and build relationships.
Utilizing email marketing for client retention: Regular updates, useful information, and personalized messages through emails can help retain clients. Check out this Successful Email Marketing Campaign Guide by HubSpot for more details.
Focus on getting more online reviews: Positive online reviews are worth their weight in gold. 80% of people we surveyed recently said they would seek out and take into consideration an attorney's online reviews before hiring them.

Measuring the Success of Your Digital Marketing Efforts
Understanding the importance of tracking and analytics in digital marketing is paramount. They provide insights into what's working and what's not, allowing you to tweak your strategy for better results.
Key metrics include website traffic, social media engagement, email open rates, conversion rates, and keyword rankings. These indicators help measure the impact of your SEO strategies. Keep in mind, at the end of the day the most important of these metrics is how many new clients your SEO investment is bringing you. Know how to track this and always keep a close eye on these numbers.

Digital marketing has indisputably become a cornerstone for the success of modern legal practices and family law is no exception. The process of digital marketing for family law firms entails a comprehensive approach that goes beyond merely maintaining an online presence. It involves understanding your target audience, effective branding and content strategy, optimizing your website for user experience and search engines, driving website traffic, and improving conversion rates.
Embracing digital marketing strategies such as social media engagement, email marketing, and online reviews can also significantly enhance visibility and new client acquisition. A well-executed digital marketing strategy not only helps attract potential clients but also fosters client retention and builds lasting relationships.
The success of any digital marketing campaign is reliant on careful tracking and analytics. Key metrics such as website traffic, social media engagement, email open rates, conversion rates, and keyword rankings offer invaluable insights into the effectiveness of your marketing efforts. It's important to remember that the ultimate goal of your digital marketing strategy should be new client acquisition. Therefore, understanding how to track this key metric is crucial.
Adopting a complete digital marketing strategy is a must for family law practitioners seeking to expand their client base and establish a prominent online presence in today's digital landscape. With the right approach, digital marketing can be a powerful tool to grow your family law firm, positioning it for long-term success in an increasingly competitive legal market.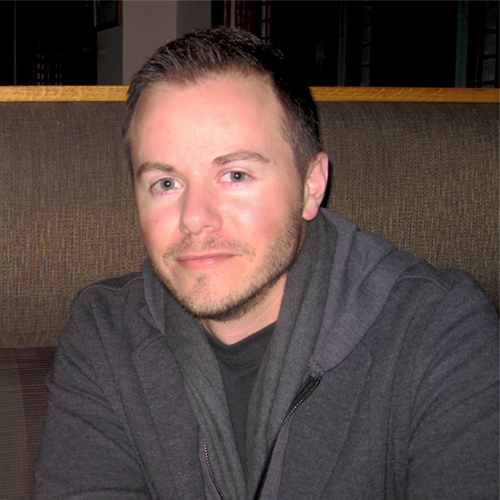 About the Author
Chris is a digital marketing consultant and has been helping attorneys and law firms grow their revenue and scale their legal practices for the past 13 years. His areas of expertise are in content marketing, search engine optimization (SEO), pay-per-click (PPC), digital branding, and conversion rate optimization (CRO).
Ready to Start Growing Your Family Law Firm?
Reach Out, We're Here to Help
No high pressure sales (we hate that too), and no confusing reports or industry jargon. Just straight talk about how we can help you get more of your best clients.
Dramatically improve & track your marketing ROI.

Increase client acquisition rate & quality.

Reduce cost per client acquisition.

Outperform your competition and dominate your market.
*Your privacy is very important to us. We will only use your information to contact you back, we will NEVER sell or distribute your information. This site is protected by reCAPTCHA and the Google Privacy Policy and Terms of Service apply.